Data Breach, Cyber Alert Monday: Last week, ransomware stops the music at a local radio station, employees fall for phishing scams, and U.S. mayors promise not to pay any more ransom demands..
LAST WEEK'S HACKS, ATTACKS, DATA BREACHES AND MORE…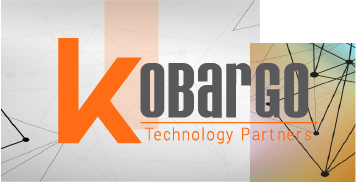 Los Angeles County Department of Health: Government agency responsible for overseeing health initiatives in Los Angeles County
Exploit: Ransomware
Risk to Small Business: 2.285= Severe: On March 28th, an employee at a third-party contractor opened a phishing email that gave hackers access to the company's data, which included personally identifiable information from the Los Angeles Department of Health. Although the data was encrypted, the email account also contained the encryption keys, which functionally nullified this security feature. As the second-largest health system in the United States, the agency oversees many clinics and hospitals that could be impacted by this attack. Now, the Los Angeles County Department of Health is tasked with reinforcing its cybersecurity standards while they support their constituents who were harmed in the attack.
Individual Risk: 2.285= Severe: The data breach exposed sensitive patient information, including names, addresses, dates of birth, medical record numbers, and Medi-Cal identification numbers. In addition, two patients had their Social Security numbers compromised. Although patients were not the target of the attack and authorities haven't found evidence that their information is being misused, personally identifiable information can quickly make its way to the Dark Web where it can be used to perpetrate financial and identity crimes. Therefore, those impacted by the breach should enroll in the provided credit and identity monitoring services to ensure their data's continued integrity.
Customers Impacted: Unknown
How it Could Affect Your Business: Phishing attacks are an easy way for hackers to circumvent security standards by relying on employee ignorance and indifference to gain access to sensitive computer networks. Every organization can defend against these attacks by conducting awareness training with their employees. By equipping employees to identify and report phishing emails, organizations can effectively render these attacks ineffective.
---
La Porte County Government : Local government serving La Porte, Indiana
Exploit: Phishing attack
Risk to Small Business: 2.111 = Severe: A malware attack on the government's IT infrastructure rendered more than half of their servers unusable. The attack, which delivered a ransomware virus, cut off access to the county's website, email accounts, and other services. The remaining servers were taken offline to prevent malware from spreading further. The county purchased ransomware insurance last year, which will help offset the repair costs, but officials expect in order to fully recovery it will come at a significant expense.
Individual Risk: No personal information was compromised in the breach.
Customers Impacted: Unknown
How it Could Affect Your Business: Ransomware attacks on government agencies and institutions are on the rise, making a response plan a must-have element of any cybersecurity initiative. La Porte officials demonstrated many benefits of these plans, including rapid response capabilities, clear communication channels, and proper insurance to reduce the expense of an attack. Of course, surveying your organization's IT infrastructure should be a top priority as well, since it can prevent an attack before it occurs.
---
Essentia Health: Integrated healthcare system offering services in Minnesota, Wisconsin, North Dakota, and Idaho
Exploit: Phishing attack  
Risk to Small Business:  2= Severe: A vendor providing billing services for the healthcare provider was the victim of a phishing scam that consequently compromised patient data at Essentia Health. The healthcare provider is investigating the incident and the integrity of other third-party vendor systems. In today's digital landscape, verifiable data security standards are a must have for any partnership that involves personally identifiable information.
Individual Risk:  2.428= Severe: Essentia notified those impacted by the breach, but they have not identified any attempted misuse of patient data. Even so, once sensitive personal information is accessed, it can quickly become accessible on the Dark Web, so those affected will need ongoing credit and identity monitoring services to ensure their data's integrity.
Customers Impacted: 1,000
How it Could Affect Your Business: Data breaches that expose people's personal information can have devastating consequences for both the company and the victims. The most advantageous road to recovery starts with ensuring that victims have the support necessary to adequately recover from the incident. This includes identifying the cause and scope of a breach as well as providing the credit and identity monitoring services that offer rapid detection of data misuse.
---
Monroe College:  Private for-profit college and graduate school based in New York City
Exploit: Ransomware
Risk to Small Business: 1.888 = Severe: The college endured a ransomware attack that disabled network services at its three campuses. The perpetrators issued a demand for $2 million in Bitcoin to release the encrypted files that likely include most of their critical data for executing business and educational activities. While classes remain in session, all of the school's email and website-based activities are inaccessible. Monroe College outsources its payroll, which preserved those services during the attack. Unfortunately, the school now has to decide between paying the exorbitant ransom and incurring the considerable cost of recovering network systems. Either way, it will be an expensive recovery process for Monroe College.
Individual Risk: No personal information was compromised in the breach.
Customers Impacted: Unknown
How it Could Affect Your Business: Monroe College is just the latest in a series of academic institutions impacted by a ransomware attack. These attacks significantly curtail their operations while costing precious funds that are earmarked for academics. Therefore, it's imperative to understand potential vulnerabilities before such an attack occurs. Given the high expense of recovery, the slew of negative press, and the opportunity cost associated with a ransomware attack, the relatively affordable cost of examining network vulnerabilities and compromised credentials is a bargain.
---
Richmond Heights City Hall : Local government offices for Richmond Heights, Ohio
Exploit:  Ransomware
Risk to Small Business: 2.111 = Severe:  When an employee opened a phishing email, it unleashed ransomware that disrupted City Hall's IT infrastructure. The malware encrypted the employee's files and displayed a ransom note on the screen that demanded payment in Bitcoin to restore services. While the ransomware disabled the city's computers and servers, their email and internet services were not impacted in the attack. Fortunately, the city-maintained backups that allowed them to restore their files without paying the ransom.
Individual Risk: No personal information was compromised in the breach.
Customers Impacted: Unknown
How it Could Affect Your Business: Ransomware can have catastrophic consequences for any organization, but this incident is a reminder that they are often initiated by subtle mistakes. In this case, a single phishing email could have compromised the IT infrastructure for an entire city government. Maintaining adequate backup services and other restorative processes are critical to recovering from a ransomware attack but protecting against the methods that are frequently used to deploy these attacks is equally important.   
---
KHSU Radio Station: Radio station owned by Humboldt State University
Exploit: Ransomware
Risk to Small Business: 2.333 = Severe: Hackers exploited a network vulnerability to deliver ransomware to KHSU's programming systems and storage servers. Fortunately, the affected servers did not contain any sensitive data, but the attack disrupted the station's programming, which went offline on July 1st. The hackers are demanding a ransomware to restore the systems, but an actual amount hasn't been specified. Until services are restored, the station's listeners will continue to be without programming.
Individual Risk: No personal information was compromised in the breach.
Customers Impacted: Unknown
How it Could Affect Your Business: The opportunity cost associated with a ransomware attack can be just as damaging as the immediate recovery cost. In this case, listeners are without the station's regular programming, which will drive them to other stations. To make matters worse, the attack was issued using an avoidable network vulnerability. When it comes to avoiding a ransomware attack, the best offense is a strong defense. Prioritize a thorough review of your network infrastructure and repair any vulnerabilities before hackers exploit them for their own gain.
---
In Other News:
U.S. Mayors Unite Against Ransomware Payments..
2019 has seen a significant uptick in the number of ransomware attacks on local governments. High profile attacks on cities in Florida and Maryland attracted most of the mainstream media attention, but, to date, 22 municipalities were the victim of a ransomware attack in the first half of the year.
Local mayors are tired of paying the price for these attacks, and they codified this sentiment in a nonbinding, unanimous resolution at this year's meeting of the U.S. Conference of Mayors where they vowed not to pay any more ransom demands.
Noting that ransom payments provide a financial incentive for additional perpetrators to proliferate these attacks, conference members are committed to disincentivizing this behavior in an attempt to abate this troubling trend.
The conference is comprised of 1,400 mayors from various U.S. cities with populations of over 30,000, and, while there is no mandate that members must follow this resolution, it provides political and legal cover for mayors to refuse ransom payments.
In some cases, not paying a ransom can be considerably more expensive, and it can take longer to recover affected systems.
It also raises the stakes in the fight against ransomware, and local municipalities will need to do everything they can to fortify their IT infrastructure against the many access points for ransomware. Partnering with us can help your organization identify its most prescient vulnerabilities to ensure that they can avoid the decision to pay a ransom altogether.
---
A Note From Kobargo..
Ransomware Attacks Target Network Attached Storage Devices..
According to recent findings by cybersecurity researchers, a new form of ransomware dubbed eChoraix, is being used to attack network attached storage (NAS) devices.
The malware specifically targets QNAP NAS devices, which are used around the world. These devices are already connected to the internet, and hackers use brute-force attacks to expose weak login credentials to gain access to the device.
These devices frequently store critical system backups and other sensitive information, but they often don't come with the sophisticated security features that accompany built-in computer storage.
Much like the delivery method, the malware's source code is simple, consisting of less than 400 lines. Unfortunately, this simplistic attack can still cause serious damage to users' data, as they will be forced to either pay a ransom to recover the backups or to rely on other storage units to provide these services.
QNAP has issued a patch for these vulnerabilities, but, more broadly, every organization needs to be aware of the rapidly shifting landscape for today's ransomware attacks that are becoming stealthier and more damaging. Cybersecurity services can help you navigate this landscape by transforming your vulnerabilities into your greatest asset in a robust cyber defense. 
---
For More Info On "Password Protection" Stay Tuned For Our Latest Video. Coming Soon! 
---
Contact Kobargo Technology Partners to schedule a free consultation today!
The best online JS tools can be found at HTML-CSS-JS.com: script beautifier, compressor, cheat sheet or just read the blog.