Data Breach, Cyber Alert Monday: Last week, cyber security breach hits the U.S. Customs and Border Protection Agency…
LAST WEEK'S HACKS, ATTACKS, DATA BREACHES AND MORE…
Emuparadise: Retro Gaming website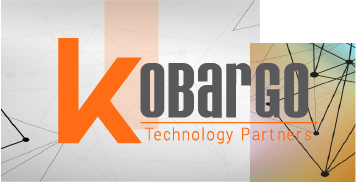 Exploit: Compromised password hashing algorithm.
Risk to Small Business: 1.555 = Severe: An outdated, compromised password hashing algorithm was exploited by hackers, causing user data to be compromised. Although the data breach took place on April 1, 2018, the damage was only recently revealed when accounts were provided to HavelBeenPwned. By failing to update their cybersecurity standards, Emuparadise will now face reputational erosion and incur significant costs associated with interrupted business processes and recovery.
Individual Risk: 2 = Severe: Emuparadise users can search HavelBeenPwned to view the status of their credentials. For those compromised, hackers gained access to email addresses, IP addresses, usernames, and passwords. Impacted individuals should be mindful that their credentials could be compromised, and they should be especially careful about using duplicate passwords on other services.
Customers Impacted: 1,131,229
How it Could Affect Your Business: A data breach predicated on outdated security standards is an unnecessary and self-inflicted wound that is entirely avoidable. Instead, every organization should routinely evaluate their cybersecurity standards, ensuring that they reflect industry standard best practices.
---
Lake City, FL: Ransomware
Exploit: Local government organization serving Lake City, Florida
Risk to Small Business: 2 = Severe: A malware attack delivered "triple threat" ransomware that targeted the city's network systems, rendering many city services inaccessible. Although emergency services such as police and fire are operational, city email accounts, land-line phones, and credit card services were disabled. In the meantime, the city has been forced to write bills, receipts, and other services by hand. It's a reminder that ransomware attacks are uniquely dangerous because they not only cost money to repair, but those impacted run the risk of disrupting business processes or losing valuable data.
Individual Risk: 3 = Moderate Risk: City officials believe that personal data, including online payment information, was not compromised in the breach. However, residents should monitor their accounts for suspicious activity.
Customers Impacted: Unknown
How it Could Affect Your Business: Local governments are a top target for hackers, and ransomware is becoming a commonly deployed method for extorting valuable city resources away from citizens. Therefore, every local government needs a comprehensive ransomware response plan before an incident occurs. Ransomware attacks are often initiated by phishing scams, signaling the importance of cybersecurity awareness and training at the front line.
---
United States Customs and Border Protection: Law enforcement agency operating under the authority of the Department of Homeland Security.
Exploit: Malicious cyber-attack
Risk to Small Business: 1.777 = Severe: A subcontractor violated the department's policy and transferred copies of license plate and traveler images to their network where they were stolen in a malicious cyber-attack. In response, the agency is monitoring the Dark Web for evidence of this data, and they are reevaluating their cyber-security and privacy standards. Of course, these initiatives are simpler and more palatable when they are done proactively, rather than after an incident occurs. Consequently, the agency will now have to endure increased governmental oversight and media scrutiny.
Individual Risk: 2.428 = Severe: The stolen data included license plate and travel images from certain lanes at a particular border crossing. The agency isn't providing any more specific information at this time, noting that it processes more than a million border crossings each day. However, they did indicate that no passport or other travel information was compromised in the breach.
Customers Impacted: 100,000
How it Could Affect Your Business: When sensitive personal information is compromised in a data breach, organizations have a responsibility to help those impacted recover from the incident. These responses vary significantly, but they should foundationally include understanding what happens to personal information after its stolen. Personal data can be quickly bought and sold on the Dark Web, so monitoring this environment is a staple of any comprehensive response that can begin restoring the organization's reputation and protecting those that are affected.
---
Auburn Food Bank: Ransomware
Exploit: Charitable organization providing free food to families and individuals
Risk to Small Business: 2.111 = Severe: A ransomware attack struck the non-profit, charitable organization, encrypting all but one of its computers. This particular ransomware, GlobalImposter 2.0, cannot be decrypted, and victims must contact the hackers to negotiate a ransom. However, Auburn Food Bank is refusing to negotiate. Instead, they are seeking donations to replace their technology, which is roughly equal to the ransom demands.
Individual Risk: 3 = Moderate Risk: No personal information was compromised in the breach.
Customers Impacted: Unknown
How it Could Affect Your Business: Ransomware attacks are frequently initiated through phishing emails, but this incident occurred at 2:00 A.M., when no employees were in the office. Keeping in mind that such threats can arrive at any time and any place, organizations must prepare a response plan proactively and continuously evaluate their cybersecurity posture.
---
Evite: Unauthorized system access
Exploit: Social planning and e-invitation service
Risk to Small Business: 1.888 = Severe Risk: Hackers were able to access Evite's network, which allowed them to download an inactive data storage file that contained the personal information of millions of their customers. Despite being notified of the breach on April 15th, the company is only now acknowledging the breach. Their slow response time and lax security standards will now require them to incur the fees of third-party cybersecurity analysts as well as cascading reputational costs that are difficult to quantify and even more challenging to repair. In the meantime, the company is encouraging users to reset their passwords, a modest first step for such a traumatic incident.
Individual Risk: 2.428 = Severe Risk: The compromised information could include names, usernames, email addresses, dates of birth, phone numbers, and mailing addresses. Fortunately, social security numbers and financial data were not included as part of the breach. However, since this information was already discovered on the Dark Web, those impacted by the breach should immediately attain credit and identity monitoring services to secure their credentials.
Customers Impacted: 1,000,000
How it Could Affect Your Business: When organizations are compromised in a data breach, their response becomes a critical metric in restoring their users' trust. In this case, the company was slow to respond to the breach, delaying their messaging by several months. When exposed information makes its way to the Dark Web, timing is of the essence, and understanding what happens to the information accessed in the data breach can provide employees or customers with confidence in the integrity of their personal information or credentials. Partnering with an MSP can provide the insight necessary to achieve this.
---
In Other News:
Australian Universities at Significant Risk of a Cyber Attack
A recent audit of the IT environment for Australia's universities found repeated failures to address identified weaknesses in their IT systems, making them especially susceptible to cyber attacks. Focused on just 10 universities, the audit identified one university…
---
A Note From Kobargo..
Cyber Criminals Are Getting More Clever.. Security Awareness Training For Your Employees is Critical…
Security-minded internet users often look for certain signs – like the padlock accompany a web address or the "https" designation – to identify websites that are safe and secure. Those hallmarks of internet integrity are not as sure as they once were…
---
For More Information, Follow Us For A New Video On Security Training Awareness! Coming Soon
---
Contact Kobargo Technology Partners to schedule a free consultation today!
The best online JS tools can be found at HTML-CSS-JS.com: script beautifier, compressor, cheat sheet or just read the blog.