Last week, hackers gain front door access to company IT infrastructure, ransomware cripples social services, and lax employee password security continues to present a severe financial risk.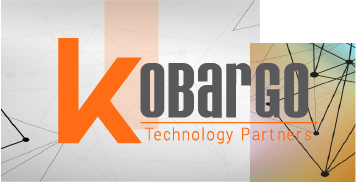 United States – Academy Sports + Outdoors 
Exploit: Credential stuffing attack
Academy Sports + Outdoors: Sporting goods retailer
Risk to Small Business: : Hackers used previously stolen, legitimate login credentials to access customer accounts. The company noticed the breach after unusual activity was detected on certain user logins. In response, Academy Sports + Outdoors is encouraging customers to reset their passwords. Unfortunately, the breach occurred during the busy holiday shopping season, and customers have increasingly shown that they are less willing to engage with platforms that have a track record of cybersecurity lapses. This could harm the company's sales at a critical time for gaining traction.
Individual Risk: 2.428 = Severe: Academy Sports + Outdoors noted that customers' financial data wasn't compromised in the breach, but account information, including usernames and passwords, was impacted. Every Academy Sports + Outdoors customer should reset their login credentials while carefully scrutinizing their accounts for suspicious or unusual activity.
Customers Impacted: Unknown
How it Could Affect Your Customers' Business: Customers are fed up with data breaches, and they are taking out their anger on companies that can't secure their information. Therefore, a data breach is more than just a cyber incident. It's a collapse in customer service of the highest magnitude, and a priority that retailers looking to succeed in today's digital environment must immediately address.
---
United States – Complete Technology Solutions
Exploit: Ransomware
Complete Technology Solutions: IT service provider
Risk to Small Business: 1.888 = Severe: A ransomware attack on Complete Technology Solutions, an IT service provider for dentistry practices, disrupted operations at more than 100 practices. When a company server was compromised, it allowed hackers to infect client computers with ransomware that disabled network security, data backups, and phone services. The attack began on November 25th and has continued to disrupt services more than two weeks later. Complete Technology Solutions declined to pay a $700,000 ransom to release the information, and decryption keys later provided by the hackers only unlocked some of the affected computers. As a result, the recovery process is incredibly complicated, and it will certainly have long-term repercussions for the company.
Individual Risk: No personal data was compromised in the breach.
Customers Impacted: Unknown
How it Could Affect Your Customers' Business: Ransomware attacks always extract an expense from their victims, but the opportunity cost and reputational damage associated with a cybersecurity incident can be the most devastating. In this case, Complete Technology Solutions will almost certainly lose customers because of this incident, and their long-term business prospects are likely to be diminished. It underscores the importance of cybersecurity for any company that wants to remain competitive amidst an ominous threat landscape.
---
United States – Prison Rehabilitative Industries & Diversified Enterprises 
Exploit: Ransomware
Prison Rehabilitative Industries & Diversified Enterprises (PRIDE): Private, non-profit social services organization
Risk to Small Business: 2.111 = Severe: PRIDE was struck by a ransomware attack that crippled its website and brought its services offline. The attack, which first occurred on December 7th, continues to disrupt services nearly a week later. As a non-profit organization, PRIDE will have a difficult time procuring the resources to remove the malware, and the service outages are making it difficult or impossible to fulfill their mission and provide critical services to a client base in need.
Individual Risk: No personal data was compromised in the breach.
Customers Impacted: Unknown
How it Could Affect Your Customers' Business: Ransomware attacks can feel ominous and inevitable. However, organizations can protect against these common, increasingly expensive malware attacks by ensuring that their IT infrastructure doesn't provide a foothold for infiltration. For instance, securing employee accounts, guarding against phishing scams, and updating firewall protections can all ensure that ransomware doesn't compromise your company's mission or bottom line.
---
Risk Levels:
1 – 1.5 = Extreme Risk
1.51 – 2.49 = Severe Risk
2.5 – 3 = Moderate Risk
*The risk score is calculated using a formula that considers a wide range of factors related to the assessed breach.
---
In Other News:
Third-Party Breaches Present a Serious Risk 

While everyone is well aware of the comprehensive threat landscape facing today's companies, many forget that this threat is amplified when third-party partnerships are involved. As this week's newsletter reminds us, these often necessary associations can place your company's data at risk in a major way, and it's a risk factor that every business should consider when exploring new collaborative opportunities. 

For instance, many vendors are so overwhelmed by data breaches that they struggle to bring their services back online if they survive at all. In either case, your company's data may not be their top priority, which puts your business at risk.

Naturally, third-parties have a vested interest in pursuing what's best for themselves, an inherent liability that every business should evaluate when making decisions. In today's regulatory environment, organizations face intense scrutiny when a data breach occurs, even if it doesn't originate at your company. That threat should give every company working with third parties a reason to carefully consider cybersecurity implications before signing the contract.
---
A Note From Kobargo
Too Many Employees Don't Change Their Passwords 

Data breaches are a constant threat for any company, and a new survey by YouGov research found that many employees aren't taking even the most basic steps to secure their accounts. According to the survey, which was specific to Ireland but likely represents a globally commonplace approach to password security, 39% of employees haven't updated their passwords in more than a year. In part, the study found that convenience is a significant factor when determining standards, as many respondents expressed annoyances with security features like Captcha random image or one-time passcodes sent via text or email. 

However, with the number of compromised email accounts growing every day, strong password standards coupled with additional security features like two-factor authentication can significantly decrease the risk of a data breach. It's an obvious and proactive step that everyone can take to protect their personal and professional data from falling into the wrong hands.
---
Contact Kobargo Technology Partners to schedule a free consultation today!